Dr.Sindhu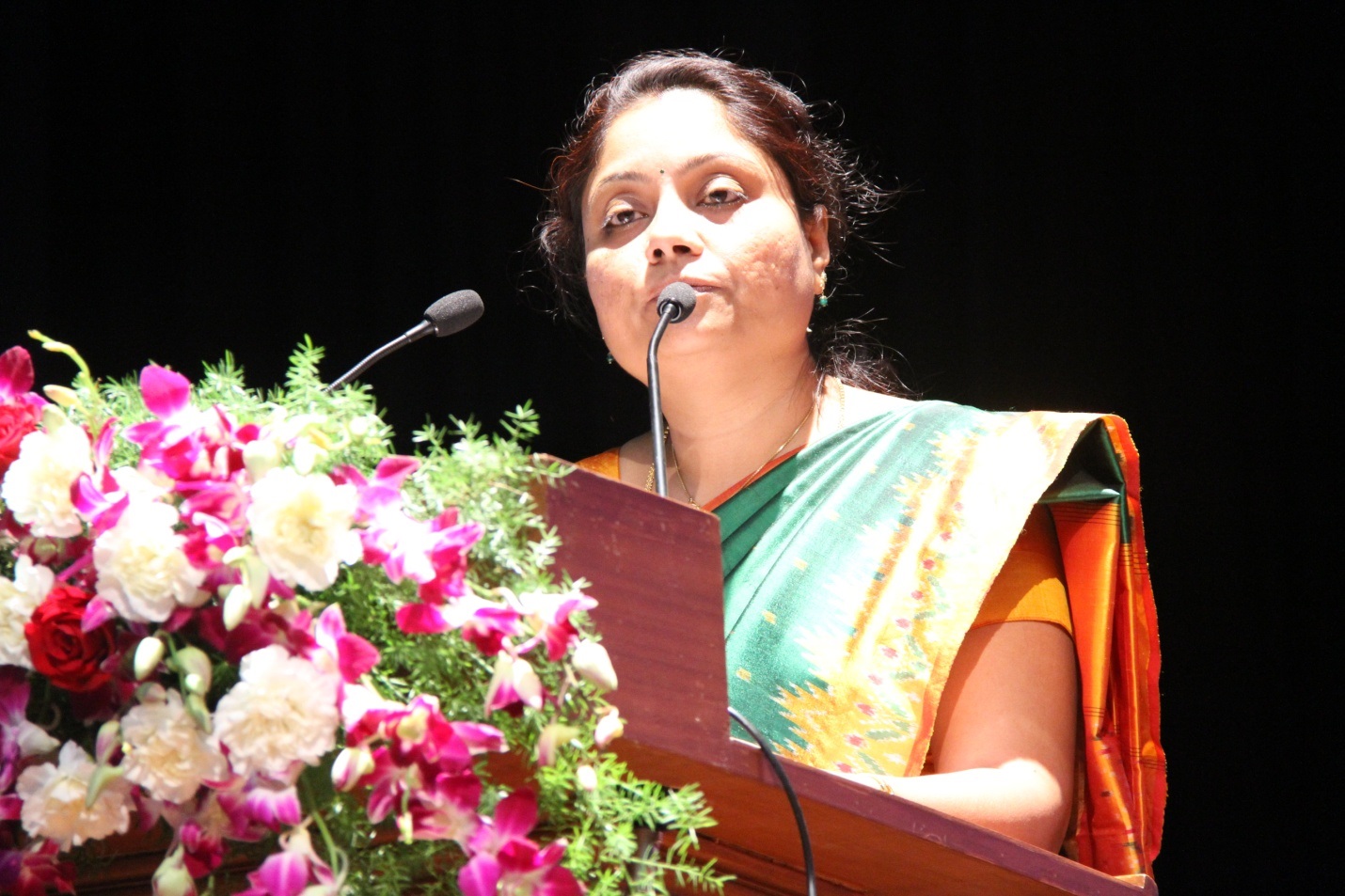 Dr.Sindhu
MBA, Ph.D.
Professor of Management Studies, Chairperson, Board of Studies (BOS) & Placement Officer,SMS, JNTUH
Areas of Interest:
Financial Management
Security Analysis and Portfolio Management
International Financial Management
Risk Management
Corporate Governance
Behavioural Finance
Management and Organisational Behaviour
Human Resource Management
Research Methodology
Dr.Sindhu, Professor, Chairperson, Board of Studies (BOS) & Placement Officer, School of Management Studies, JNTU Hyderabad. Dr. Sindhu MBA. Ph.D. in Business Management from Osmania University, Hyderabad and has more than 20 years of experience in teaching, training and research. She qualified in the UGC- National Eligibility Test (NET) - JRF conducted by University Grants Commission (UGC) New Delhi. Her passion includes motivating, mentoring and facilitating Management students to perform at their best. She uses interactive teaching methodology as a pedagogy. Her Research Interests is in the area of Finance especially in Investment Management, Risk Management, Corporate Governance, Equity and Bond Valuation, Contemporary Issues in Finance, Human Resources Management.
Dr. Sindhu is the co-ordinator for joint MBA Program of Central Michigan University (CMU), USA and School of Management Studies, JNTUH. She has been the mentor, student advisor and also co-ordinator in organizing Management Fest- Synergy and Nipuna, the annual event aimed at promoting the students competencies on soft skills and providing an understanding of Management Dynamics.
She has also worked as Coordinator, Directorate of Research and Development of JNTUH from September 2012 to October 2015. The conduct of Research methodology course work, Research Review Meetings, colloquiums, viva-voce examinations etc were some of the activities of DRD. She was a team member in organising a six-day research methodology course work for 1044 research scholars in December 2013 of the various streams of Engineering, Sciences & Technology, Management studies, Humanities and Social Sciences.
Dr. Sindhu has published Twenty Six (26) articles in International Journals and Twenty (20) articles in National journals and also presented papers in Twenty Six (26) in International Conferences/ Seminars and Thirty Two (32) in National Conferences/ Seminars.
Three (3) Ph.Ds in the area of Risk Management, IFRS, Supply Chain Management has been awarded under her guidance. One (1) Ph.D. Research Scholar submitted their thesis under her guidance. Presently she is guiding six (6) Ph.D. scholars as a Supervisor and Six (6) as a co-Supervisor in the areas of Finance and HRM. She is also an examiner for Doctoral Programmes (Ph.D.) for the universities of Telangana, Andhra Pradesh, Tamil Nadu and also foreign universities in the area of Business Management. She has guided more than 422 projects of MBA students of all the programmes of the school.
She is the Member, Board of Studies (BOS) – Management Studies in various affiliated colleges as a University Nominee. She has developed a study material for MBA –Distance Education at Osmania University and BRAOU Hyderabad.
She has organized more than Twenty Seven (27) Seminar/ workshops/ conferences/ training and refresher courses in association with academia and industry. She is a life member of various professional bodies like NHRD, Hyderabad, Hyderabad Management Association (HMA), Ford Foundation etc.
She has delivered more than Thirty Seven (37) expert lectures in various institutions and universities in the areas of Finance, Research Methodology, Interactive Teaching Methodology, Team Building etc. Earlier, She was also officer- In-charge examinations, School of Management Studies, JNTUH and placement officer as well.
She has initiated Women Entrepreneurship during 2010-12 as a president of JNTUH Women Employees Association. She actively conducted Seminars/ Work shop and health Check - up for the employees of JNTUH and as a social responsibility visited and contributed funds to blind school, orphanages, old-age home etc. during her tenure.
Contact :

Dr.Sindhu
MBA, Ph.D.
Professor of Management Studies, Chairperson, Board of Studies (BOS) & Placement Officer,SMS, JNTUH
Email: sindhu999@jntuh.ac.in
Phone: 9849061654
Mobile:9849061654