Dr.M.Sudhir Reddy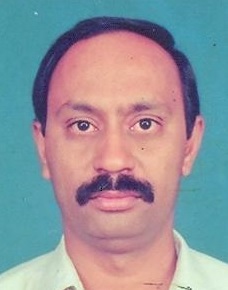 Dr.M.Sudhir Reddy
M.Com. MBA, PGDCP, Ph.D
P O, officer in-charge exams
Areas of Interest:
Manpower Planning
Human Resource Management
Cross Culture Management
Dr.M.Sudhir Reddy is presently working in School of Management Studies (SMS), JNTUH, Hyderabad. Dr. Reddy has served as Project Officer, National Technical Manpower Information System (NTMIS) for about 15 years. Dr.Reddy has also served as Associate Professor in SMS, JNTUH and Yogi Vemana University, Kadapa for about 3 years. He holds Masters degree in Commerce as well as Business Administration and Doctoral degree in Management Science. He is also member Board of Studies JNTUA, Anantapur, Yogi Vemana University, Kadapa, VNR Vignana Jyothi Institute of Technology. He is also member of adjudicator for Ph.D thesis of various universities.
He has guided 7 research scholars for Ph.D and 11 scholars are working.
Dr.Reddy has published/presented 66 research papers in various international/national journals/ conferences. He has edited 3 books on Human Resource Planning. He has also prepared and presented 13 research reports on Technical Manpower Planning to the AICTE/MHRD under NTMIS program. He is a life member of Indian Society for Technical Education (ISTE).
Contact :

Dr.M.Sudhir Reddy
M.Com. MBA, PGDCP, Ph.D
P O, officer in-charge exams
Email: ntmis_ncap@jntuh.ac.in
Phone: 09849729855
Mobile:09849729855